Reviews
---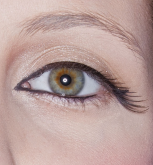 Praises go to Marianna from myself and my Bridesmaids. She arrived perfectly on time the morning
of our big day and worked on each of us giving tips along the way. A delightful lady that worked
patiently with us all from beginning to end making everyone in the wedding party (10-70 year
olds in mine) feel naturally glamorous. I was so thrilled with her work that we booked her again a
short while later for a 1920's party. Our Flapper make up was utterly superb and we have the most
amazing photos from both the wedding and the 1920's party to cherish forever! Marianna also was
kind enough to leave certain make up items with us to re-touch should we need to but our faces
were picture perfect all through our celebrations, even after dancing. I highly recommend this
company!!
Liz McGill Bride and Party Make-up
---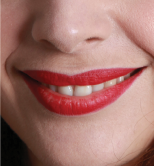 Marianna did my make up for my wedding, as well as "touching up" for my mother and motherin-
law as an extra on the day. I have never worn much make up, and was nervous about having a
full-on wedding makeover as I was very keen to maintain a natural look. Not being particularly into
all things artistic myself, I was exceptionally unhelpful when discussing with Marianna at the trial
what I wanted in terms of colours etc. However, she took care of everything for me, making helpful
suggestions about what she thought would look best. I was absolutely delighted with the results,
both at the trial and on my wedding day – Marianna really made me feel beautiful whilst keeping my
look completely natural, as I had intended. My mother and mother-in-law were also very pleased,
and surprised that she could do such a good job in a matter of minutes as this was an unplanned
extra. Marianna is incredibly talented, friendly and professional, and I would highly recommend her
Mary Aarons, Bride